Beautiful Women's Scarves That Make Wonderful Christmas Gifts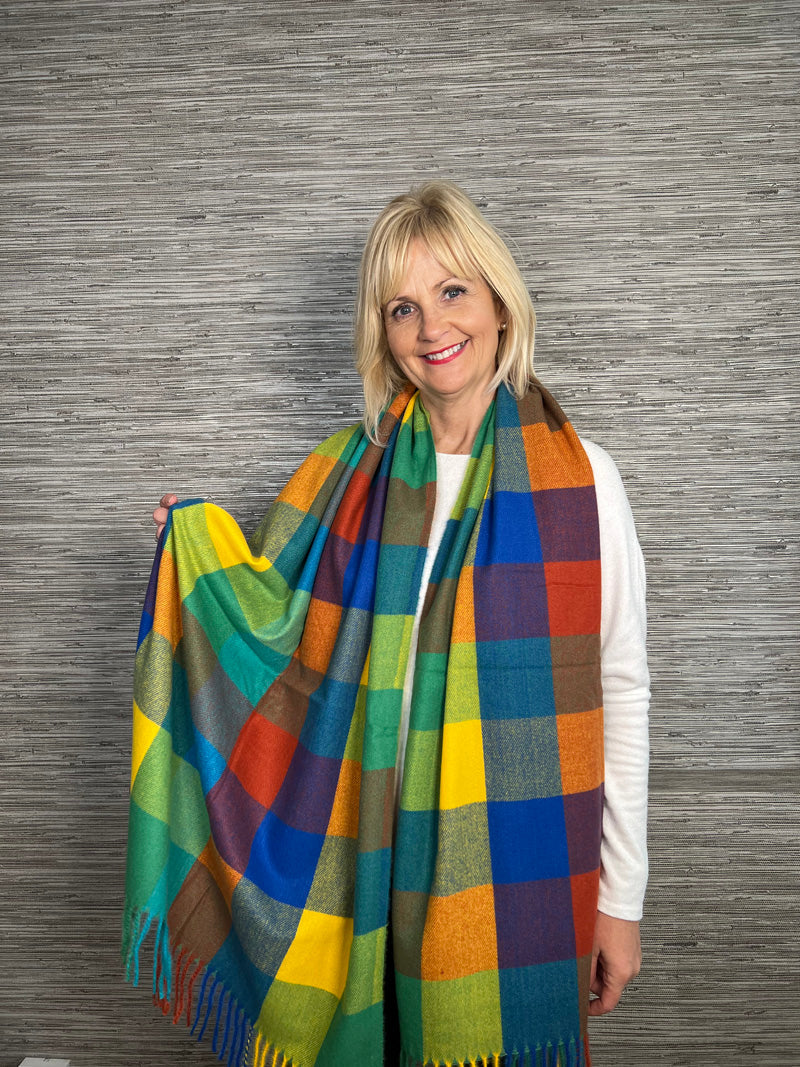 Both practical and stylish, a gorgeous scarf is one of the easiest ways to add a finishing touch to an outfit. 
A wide range of celebrities, from Audrey Hepburn and Grace Kelly to modern stars like Anne Hathaway, know the value of a stunning scarf. They appreciated that it can be used in a wide variety of ways according to your mood: while Audrey Hepburn often wore scarves around her neck, other celebrities wore them as headbands.
Whether draped loosely, tied in a knot, or wrapped around the neck, scarves can be used to create various looks. 
This makes them a versatile accessory for all sorts of occasions. Many people love collecting this type of accessory and are always on the lookout for their new favourite design. If you know someone who matches that description, Calitaa & Co can help you find their dream gift this season. 
In winter, scarves are great for providing extra warmth, particularly for the neck and chest. At this time of year, it's best to choose a scarf that has a 'winter weight', rather than a lighter weight design. Ideally you want those made with materials like cashmere to preserve warmth. 
In our selection are classic checked scarves in uplifting colours, such as this Multi-Coloured Check Scarf which has a luxurious winter weight. Bright, cheerful and cosy, this scarf will also look lovely draped over a chair when not in use. 
Not just stylish, scarves can provide a sense of comfort and cosiness. Soft and luxurious fabrics like cashmere can add a touch of luxury to an outfit and provide a comforting feeling during the darkest time of the year. 
Even the plainest outfit can be transformed when you have a bright, patterned scarf. 
Like jewellery, it's one of those accessories that enables you to express yourself. With an endless array of colours, patterns, and fabrics to choose from, it's easy to find a scarf that fits your personal style. Calitaa & Co has many cosy and fluffy scarves that can match or contrast with our sweaters. 
Autumn and winter is the perfect time to explore our collection of women's scarves to find one you love. From finer weights to winter weights, fluffy to lightweight designs, we have scarves for everyone. That includes those that contrast with and complement our quality sweaters. 
A lovely way to treat a loved-one this Christmas, with Calitaa & Co having scarves to suit all tastes and personalities. 
Among our latest collection are animal print designs like this Eco Safari Leopard Scarf in taupe. Made from 100% recycled polyester, this scarf has a striking leopard pattern and is the ideal Christmas gift for environmentally-conscious individuals. 
Other popular women's scarves include our Alice Check Heart Scarves which come in many different colours, including mocha (see above). Made using a blend of cashmere (30%) and viscose (70%), it's ideal for helping you stay warm and stylish this December. 
Our floral inspired prints will bring a taste of spring even in winter. This Autumn Scarf features an abstract leaf print in turquoise, coral, purple and green. It's also made from recycled polyester for a more eco-friendly choice. 
We also have designer-inspired prints at a fraction of the price. Whether through bold patterns, vibrant colours, or distinctive textures, we can help you find a scarf that suits your loved-one this festive season. Sign up to our newsletter and Calitaa & Co can offer 10% off your first order. 
If you're looking for gorgeous women's scarves,
check out our latest collection today
. Or don't hesitate to
contact us for more information.
|
Posted on November 06 2023