Our Collection Of Affordable But High Quality Knitwear For Women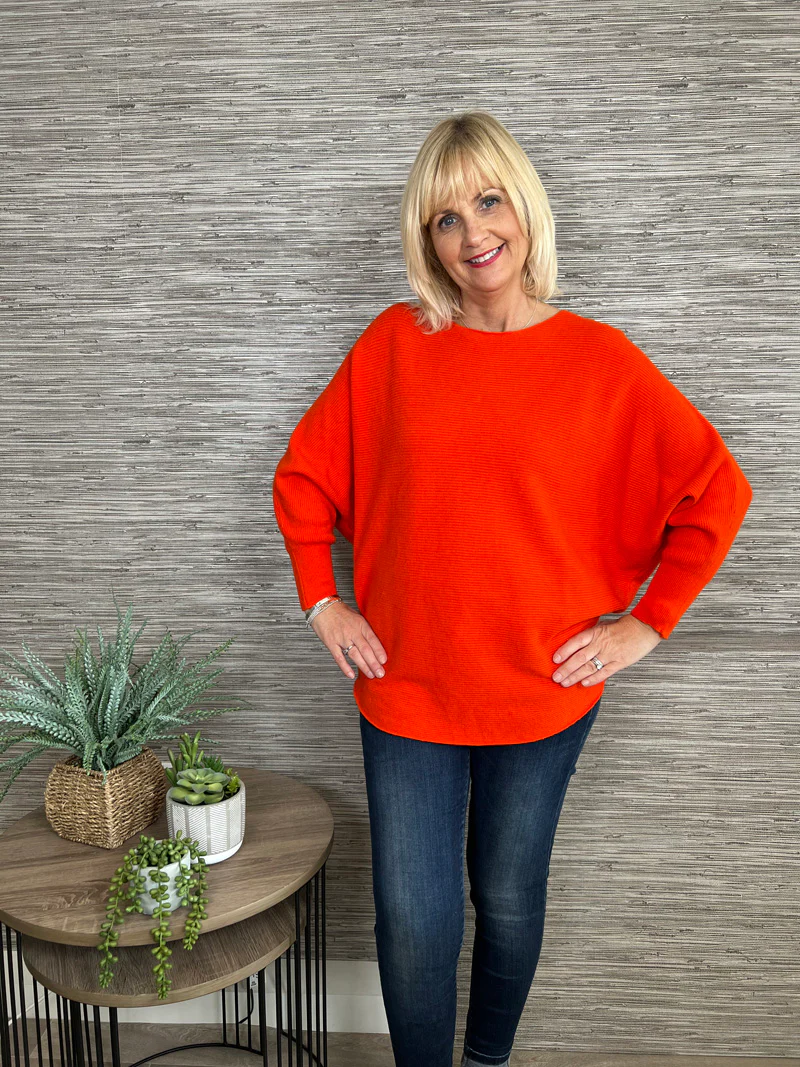 One of the best things about winter is you get to don beautiful, soft and colourful knitwear.
Even during the greyest, coldest weather, bright jumpers can lift your mood. Studies have also found that vibrant colours can be energising and help make you feel more awake and alert, which is always helpful during the winter months!
Along with the appealing colours, it's crucial to pick the right materials. Common knitwear materials include cotton, wool, mohair, cashmere, acrylic, and blends. As you'll probably be aware, materials like cashmere are more expensive but excellent at preserving heat. 
Now it's September, now is the perfect time to update your wardrobe for autumn and winter. Heavier rather than lightweight knitwear is more suitable for these seasons. 
Calitaa & Co has many Made in Italy knitwear styles for women that are guaranteed to brighten up a winter's day. 
When picking knitwear, it's important to shop for the occasion. Our jumpers, ponchos and sweaters are perfect for casual wear, especially relaxing at home or with friends and family. Here are just a few of the latest gorgeous pieces we have available:
Adelle Ribbed Batwing Sweater in Orange (pictured above).

Super-soft and flattering, this jumper is made from a blend of viscose, polyamide and modal. Cheerful colours like yellow, orange and bright shades of pink and red are linked to feelings of happiness and joy. They're ideal for lifting your spirits this season.

Avril V Neck Mohair Sweater in Sage.

The colour sage has long been popular in interior design, and is also increasingly featured in fashion. Durable and crease-resistant, mohair is considered a luxury fibre, like cashmere, angora, and silk. It's ideal for keeping you snuggly even during the most Arctic-like weather.

Bonnie V Front Sweater in Oatmeal.

Along with colourful knits, we all want to have those neutral shades in our wardrobe. These are some of the most practical because they can go with almost anything. Highly versatile, v-front sweaters can look more formal when needed.
Calitaa & Co has given all the knitwear names, so it's easier to find products in-store or online. You're welcome to visit us at our friendly store in Bangor, Northern Ireland, if you wish to try products beforehand. Here our team can advise on the different styles and colours.
We also have a selection of stunning scarves & jewellery that can add a glamorous finishing touch to your winter outfits. 
If you're looking for affordable knitwear for women,
simply explore our latest collection online.
Or don't hesitate to
contact our team for more information.
|
Posted on September 11 2023